Georgian government is not going to decriminalize marijuana
By Ana Robakidze
Friday, June 6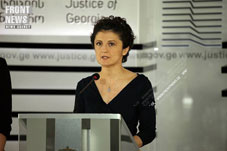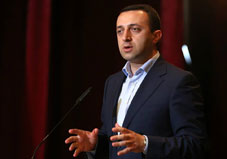 Georgian legislation makes it illegal to possess or sell marijuana and other soft drugs. It does not recognize any distinction of soft and hard drugs. However, organizers of the recent rallies that have been taking place in Tbilisi, say the legislation has to be changed. According to the law the use of drugs (including marihuana) is punishable with a fine or three years in jail, repeated use from two to five years in jail. Producing, possessing, transporting and distributing drugs, including marijuana, is punishable with up to eleven years in jail.
The movement demanding categorizing marijuana separate from other drugs and decriminalizing it has gathered hundreds, including representatives of non-governmental organization, famous Georgian musicians and journalists.
However, a large majority of Georgian citizens oppose marijuana decriminalization.
"Neither marijuana nor any other drug is planned to be legalized in Georgia," the Minister of Justice, Thea Tsulukiani, said on June 4th. The Minister explained that decriminalizing soft drugs is not an issue on the government's agenda, instead her ministry is working with experts and the EU Drug Centres to find a solution for the those who use soft drugs and to decide whether these people should be sent to jail or sent for medical treatment.
According to Prime Minister Irakli Gharibashvili, it would be more reasonable to review the law and criminal charges on possession and selling drugs, rather than speak about cannabis decriminalisation. "I can assure you cannabis will not be legalized. The issue is not even being discussed," the PM said at his press conference on June 4th. He believes Georgian law is liberal enough and the government should concentrate more on fighting drug abuse in the country and helping drug addicts.