EBRD to finance the expansion of compressed natural gas facilities in Georgia
By Messenger Staff
Monday, June 9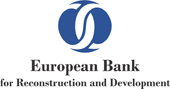 The European Bank for Reconstruction and Development (EBRD) will provide Wissol Petroleum Georgia (Wissol) with a $65 Million syndicated loan to support the expansion of gas filling stations in Georgia that offer compressed natural gas (CNG), an environmentally-friendly alternative to conventional fuels. This is financial support to a new project of Wissol which aims to open up to 38 new CNG filling stations that will use advanced equipment. The company also plans to improve the infrastructure of the existing stations, providing CNG along with other fuels and using modern energy efficiency technologies, thus helping the Wissol stations to meet higher environmental standards.
The loan consists of an "A" loan of up to $40 million for the EBRD's own account, and a "B" loan of up to $25 million, to be syndicate to the Dutch development bank FMO. This is the first corporate sector syndication in Georgia with a local private partner and an international bank.
Wissol Petroleum Georgia, part of the Wissol Group, is one of the largest business groups in Georgia, a leading independent private importer and distributor of petroleum products with a significant share in the local Georgian market.
The EBRD has been active in Georgia since the country's independence. To date, the bank has invested in 169 projects with over $2 billion across various sectors of the Georgian economy. One of the EBRD's priorities in Georgia is to support the sustainable development of the private sector.