Barosso arrives in Tbilisi to support Georgia ahead signature of the AA
By Ana Robakidze
Friday, June 13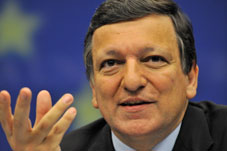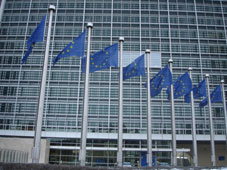 The Georgian government should decide who will sign the Association Agreement (AA), including The Deep and Comprehensive Free Trade agreement (DCFTA), between Georgia and the European Union, President of the European Commission Jose Manuel Barroso said in his interview with newspaper Kviris Palitra. He advises focusing on benefits of the agreement which Barroso says will take Georgia to a new level of political and economic relations with the EU.
"[The AA] is a lot more than a simple trade agreement. The treaty will bring reforms that will make Georgia more similar to a European member state – economically, socially and politically. The treaty will strengthen fundamental European values – mutual respect, tolerance and the rule of law. This agreement is a future investment, which, we believe, will bring great profit," said Barroso, who arrived in Georgia on June 12th.
Barosso believes Georgia has a potential to spare around 90 million EUR annually and increase its export by 12% after the DCFTA is signed.
According to the President of the European Commission, the EU is not able to grant Georgia membership, but the country has reached a close point in its future integration with the EU.
"Georgia should now concentrate on the AA and DCFTA. I believe that reforms and the country's transition into an open and stable democracy are the best way for the consolidation of democracy and for prevention of external pressure," Barroso said.
Aside from the AA, the EU continues to support Georgia financially and it will allocate 30 million EUR for Georgia's Regional Development Program. The program is being prepared by the Ministry of Development and Infrastructure of Georgia and it is expected to be sent to the cabinet for approval in the next few days.
Barosso arrived in Georgia from Moldova, according to the European Commission press center, the President's visit to Moldova and Georgia is to underline EU support to these countries ahead the signature of the AA and DCFTA. In Tbilisi Barosso will meet President Giorgi Margvelashvili and Prime Minister Irakli Garibashvili.