Novruz Mammadov: Azerbaijan not planning to join 'USSR'
Monday, June 16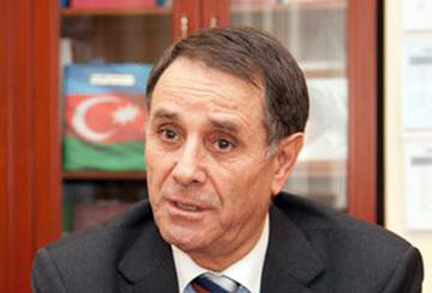 Azerbaijan is not yet planning or thinking of joining the Eurasian Union.
The statement came from deputy chief of the Presidential Administration, chief of the department for external relations Novruz Mammadov.
Oxu.Az reports with reference to haqqin.az that referring to Armenia's accession to the Eurasian Union, he said that Azerbaijan expresses no concern on this issue. "In this respect we have no grounds for concern. President of Azerbaijan Ilham Aliyev expressed his position on this issue. This position was voiced at the session by President of Kazakhstan Nursultan Nazarbayev. In line with these requirements, Armenia can become member of any organization, it is its sovereign rights. It can join any organizations under the same terms it joined the UN, the World Trade Organization. It cannot be otherwise. ", Novruz Mammadov said.
(News.az)