Volumes of ADB investment in Azerbaijan declared
Tuesday, June 17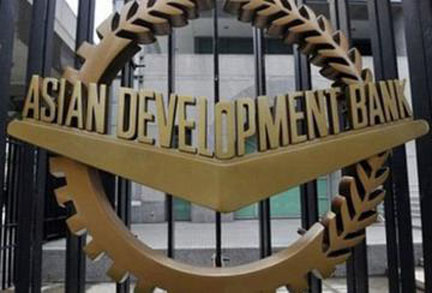 ADB's projects cover both the state and private sectors.
The Asian Development Bank has invested $1.7bn in projects in Azerbaijan since 1999 within 20 loans and one grand agreement.
Oxu.Az reports with reference to Day.Az that the statement came from Azerbaijan's Finance Minister Samir Sharifov speaking at the reception in honor of the 15th anniversary of country's ADB accession.
"As of the beginning of the year $1.334bn were assimilated. The volume of used means made nearly $570bn", Sharifov said.
"After restoration of independence, the effective integration with the global economic system was chosen as a strategic goal of economic policy and this goal could not have been reached without cooperation with international financial institutions", the minister said.
"Today our country ranks 26th in the world for the share in ADB and 18th among the regional countries. ADB took an active part in implementation of infrastructural projects jointly with the government and conduction of reforms. These projects were connected with such spheres as transport, water supply and other directions. The ADB projects cover both state and private sector and the bank's representative office has been functioning in Baku since 2004", Sharifov noted adding that Azerbaijan plans to continue strengthening cooperation with the ADB to achieve the goals of sustainable economic development.
Azerbaijan has been the ADB member since 1999. The bank's active credit portfolio countrywide reaches $1.2bn.
ADB was founded in 1966 and includes 67 members. The bank is headquartered in Manila, Philippines. Azerbaijan joined ADB on December 22, 1999 and its share in the bank's capital makes 0.5%.
(News.Az)