Still no consensus on granting MAP to Georgia
By Ana Robakidze
Wednesday, June 25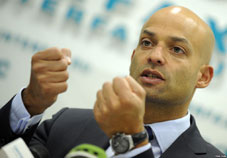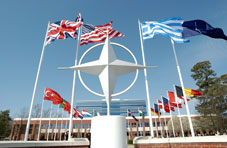 Georgia should expect more support from NATO, but it is still not clear whether the country should have hopes for receiving the Membership Action Plan (MAP) or not. It is obvious that the alliance members struggle to achieve consensus on Georgia's future membership. Earlier this week Reuters wrote that NATO will possibly try to achieve consensus by giving Georgia a package of reinforced cooperation with NATO. The package could include measures such as closer political cooperation, training the Georgian Armed Forces and strengthening NATO's liaison office in Georgia.
In his exclusive interview with Georgian Public Broadcaster, James Appathurai, NATO Deputy Assistant Secretary General for Political Affairs and Special Representative said Georgia could indeed receive a new package from NATO which could be an alternative to MAP and include many elements in it.
"I am sure that we will be more connected. Georgia has to anticipate more NATO representatives and more opportunities for closer relations. I am also sure that there will be more cooperation, but what has been written about the progress Georgia has achieved so far will be discussed by ministers this week," Appathurai stated.
He confirmed that the alliance is sticking to its open door policy and it is something all members agree on.
"All members of the Alliance are convinced that the open door policy helped with stability in Europe, so they think that the policy should remain in force. There exists a consensus about it. The members want cooperate to continue with aspirant countries individually, as per their achieved progress. There is a different approach with regard to Bosnia-Herzegovina, Montenegro and Georgia. Therefore, members are discussing what to offer them and how to lead them to Europe," Appathurai said in his interview. He also added that because of the country's commitment to NATO, the alliance has the closest relations with Georgia among its partners.
Appathurai also spoke about the deployment of air-defense systems in Georgia, which was requested by Georgian Defense Minister Irakli Alasania, back in March, when he spoke at North Atlantic Council Meeting. The NATO official explained that the alliance cannot provide Georgia with the systems, as it does not possess any, but only member states do. He promised that in order to strengthen ties with its partner, the alliance will increase number of its staff in its liaison office in Tbilisi.
According to Appathurai Georgia has all the rights to stay positive ahead the NATO Summit in Wales, as the country is holding a good position on its way to the alliance and the report prepared about Georgia ahead of the Wales NATO summit is quite positive.