Giorgi "Mastera" Dgebuadze detained in the Netherlands
By Ana Robakidze
Thursday, July 3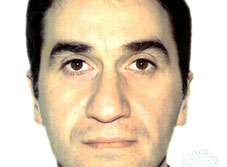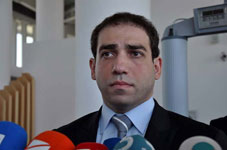 Giorgi Dgebuadze, a former high official in the Georgian Armed Forces was detained in the Netherlands. This information was spread by Georgian media sources, and later confirmed by the prosecutor's office.
Representatives of the prosecutor's office confirmed that Dgebuadze, also known as "Mastera" was detained by Dutch police about a week ago. The former official appeared on the list of fugitives after being linked to a scandalous special operation that took place near Navtlugi bus terminal in Tbilisi in January 2006 and led to the deaths of three young men. Reportedly Dgebuadze was involved in organizing the operation as one of the closest allies of Akhalaia.
The Prosecutor's Office has been investigating the case for several months now and stated earlier that the operation was planned by Bacho Akhalaia, Georgia's former interior and defense minister and his brother Data Akhalaia, the former head of the Constitutional Security Department.
The Georgian side has already started negotiations with Dutch law enforcement agencies to extradite Dgebuadze to Georgia, who is currently being held in a detention facility. Charges related to the alleged exceeding of power, perpetrated hostage taking and inhumane treatment was filed against "Mastera" in March 2013.
Dgebuadze's lawyers say he filed an official request for political asylum several months ago. They hope the request about extradition will be declined by the Dutch side.
Deputy Chief Prosecutor, Irakli Shotadze believes Dgebuadze will be sent to Georgia as there is a well-grounded legal basis for it. He is though, unable to specify how long it will take the Dutch side to process and approve the request of the Georgian prosecutor's office.