Moscow cautious about future Georgia-EU trade relations
By Ana Robakidze
Friday, July 11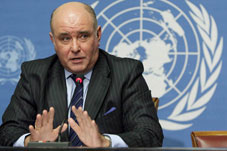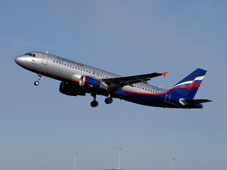 The Georgian PM's special representative for relations with Moscow, Zurab Abashidze, and the Deputy-Foreign Minister of Russia held the seventh bilateral meeting in Prague, which was organized as a series of informal talks, launched in 2012. The parties discussed future relations between the two countries and the impact signing the association agreement (AA) might have on these relations.
Russia is particularly cautious about the consequences of the Deep and Comprehensive Trade Agreement (DCFTA) Georgia signed with the EU as a part of the AA. Karasin believes the DCFTA will definitely change Georgian-Russian trade relations and in order to avoid "negative" consequences Russia will have to review their custom duties and other related issues.
"Consultations were held between our experts about what kind of impact the association agreement (including the DCFTA) will have. Concrete and open dialogue is needed about how it will impact our bilateral trade," Karasin said after the meeting. He stated there is no need to speak about possible sanctions and preventive measures in advance.
Abashidze does not expect any significant changes to take place in relations with Russia. He said Moscow simply tries to be attentive and to clarify whether Ukraine, Moldova and Georgia signing the AA could cause any problems for the Russian market.
"Our position is clear. We do not believe Georgia's AA with the EU conflicts with normal, mutually beneficial trade relations with Russia or with any other neighbor," Abashidze said in Prague.
After the meeting Karasin answered a few questions. He was also asked about the possibility to restore diplomatic relations between Georgia and Russia. The Russian Deputy Foreign Minister replied that establishing diplomatic relations with other countries is Georgia's sovereign right. In the case Tbilisi shows subsequent interest, Moscow most probably will meet the request and restore diplomatic relations with Georgia.
"We did not cut off these relations. It was Georgia that did. So the decision about its restoration is not only up to us." Karasin stated.
The Russian side announced in Prague that they were interested in launching direct flights between Tbilisi and Moscow and other cities as well. The parties agreed that restoring direct flights between the two countries is an issue of mutual interest and flights should launch from September 15th, 2014. Before that, the parties will deal with related technical issues.