UNM offers to draft resolution on Malaysian plane crash
By Ana Robakidze
Thursday, July 24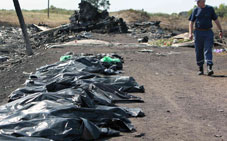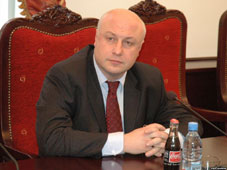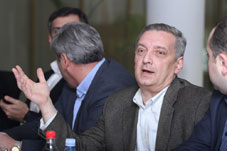 United National Movement says that the Georgian government's reaction to the Malaysian MH17 plane tragedy in Eastern Ukraine was inadequate and shameful.
In the statement released on July 22, the UNM says the whole world had agreed that the plane was taken down by pro-Russian rebels and Moscow has a direct responsibility in the tragedy. The UNM believes it is shameful when the Georgian government contradicts the widely accepted opinion and continues to claim the plane crash was just an accident.
The opposition party still sees the influence of former Prime Minister Bidzina Ivanishvili. According to the UNM, Ivanishvili has banned the Georgian government from openly supporting Ukraine.
"The government has been disrespectful not only to the victims of the tragedy and Georgia's strategic partner Ukraine, but to the recent history of Georgia as well. Georgian citizens clearly remember Russia was carrying out military aggression against Georgia according to the same plan it uses against Ukraine today," the UNM says.
The party addressed parliament and requested a special resolution to be adopted, which should clarify the authority's position regarding the Malaysian plane tragedy. In order to avoid any speculation, the UNM decided not to prepare the resolution text.
MP Gigi Tsereteli voiced the UNM's initiative at the parliament session on July 23. He offered the resolution to be drafted by a joint working group, set up by the representatives of the parliamentary majority and minority.
According to Tsereteli, the resolution will be a way for the Parliament to express its support to the strategic partners of Georgia, Ukraine and the Netherlands.
Representative of the Georgian Dream, Gia Volski opposed the UNM's initiative and says it would be wrong if parliament to makes hasty statements. The MP explained that the ongoing events regarding the tragedy can easily change world history. Volski advised his colleagues to be more patient and wait for the results of the investigation.
More than 200 bodies have been removed from the crash site so far. The bodies are being carried to the Netherlands where experts will begin to identify the dead.
The black boxes have also been retrieved and sent to the UK for further analysis by air accident investigators. The investigation is being led by Dutch authorities, who had approached the UK experts for assistance.