Washington expressed concern over the charges filed against Mikheil Saakashvili
By Ana Robakidze
Thursday, July 31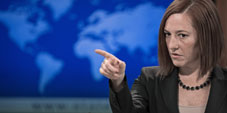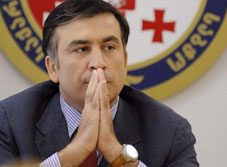 The US State Department is concerned by the criminal charges filed against Mikheil Saakashvili.
On July 29, Washington released a statement to say the State Department is going to monitor the case.
"The United States is concerned by the filing of criminal charges against former Georgian President Mikheil Saakashvili. Commitment to the rule of law means that everyone must comply with the law in a democratic society and that the legal system should not be used as a tool of political retribution. We are monitoring this and related cases closely, and continue to stress to Georgian officials the importance of a rigorous adherence to due process and the rule of law," State Department spokeswoman Jen Psaki said on July 29.
The US Ambassador to Georgia also commented on the charges against the former Georgian president and said the Georgian government should try and avoid any sense of political retribution. The ambassador agrees the rule of law should be ensured in the country.
"The US State Department's statement reflects Washington's concern about the indictment," Norland stated.
The Chief Prosecutor's Office charged the former president for exceeding official authority and the unlawful seizure of TV Imedi and other assets owned at the time by Georgian billionaire Bardi Patarkatsishvili, who died in 2008.
The investigation believes Saakashvili exceeded his powers and ordered to violently disrupt anti-governmental demonstrations in 2007. Saakashvili who was summoned for questioning failed to appear at the prosecutor's office on July 28. He made a post on his Facebook page, saying he is not going to appear before the prosecutors, as he believes the Georgian Dream is simply trying to take political revenge.