Government prepares amendments to the bill on security and defense
By Mariam Mchedlidze
Wednesday, August 20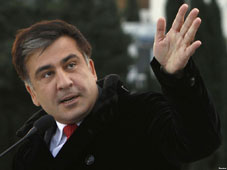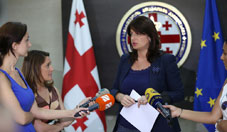 Former President Mikheil Saakashvili sent 7 jackets and one cashmere coat to the government's administration. However, the government administration refused to receive the gift.
The action was preceded by the statement made by the Prosecutor's Office. According to the office, GEL 49, 499 was allocated from the Special State Protection Service (SSPS) budget to purchase 7 jackets and one cashmere coat for Saakashvili.
PR Manager of the Presidential Library Lana Gvinjilia collected the belongings and sent them. She stated that the decision was made by Saakashvili after the Prosecutor's Office accused him in the misspending of state money.
"Saakashvili said that these are not his property. We have also sent a letter with the jackets, appealing to Bidzina Ivanishvili to use the things as he wishes," she admitted.
The Government Administration chairperson Nino Kobakhidze states that Saakashvili's behavior is not serious and the government was not going to respond him.
"Misspending budget money and then bringing such things back is not a serious action," Kobakhidze said.
Since the Saakashvili's parcel has not been accepted by the government's administration, the Patrol Police submitted the things to the Bureau of Lost Belongings.