EU MPs call on for faster ratification of the AA between Georgia and the EU
By Ana Robakidze
Thursday, August 21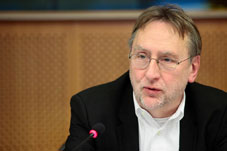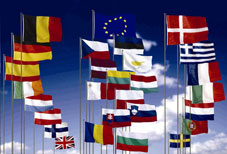 Bernd Lange, Chair of the Committee on International Trade (INTA) and Elmar Brok Chair of the Committee on Foreign Affairs (AFET), European Parliament released a joint statement on August 18th to support Georgia, Ukraine and Moldova and call all European Union member states to ratify the Association Agreement signed with the mentioned countries.
"With respect to the Association Agreements (AA) between the EU and, respectively, Ukraine, Moldova and Georgia, we engage ourselves to facilitate a speedy consent procedure within the European Parliament and we call on the Member States to ratify those agreements without delay. In this connection we call on the Commission to effectively assist Ukraine, Moldova and Georgia with the provisional application of the Association Agreements by all means available." the MPs state.
They also strongly condemned the arbitrary trade restrictions regularly imposed by Russia on imports of goods from Ukraine, Moldova and Georgia, and called on the EU to do its utmost to support exporters from these countries.
Lange and Brok believe Russian sanctions will have a negative impact on the EU member states as well and urge the EU Commission to offer some steps to limit the negative consequences.
"With respect to the politically motivated sanctions imposed by Russia on 6 August and targeting imports of certain agricultural products, raw materials and food originating from the European Union and its allies, we express our deep concerns about the impact of these sanctions on the EU agricultural and industrial producers, the employment and economic growth within the EU – we therefore call on the Commission to propose without delay effective and targeted measures to significantly limit such negative consequences," the statement says.
The AA between Georgia and the EU has been ratified by only Romania, Lithuania, Bulgaria and Latvia so far. The agreement has to be ratified by all 28 EU member states, so it can fully enter into force.