What to do with Brussels' recommendation?
By Messenger Staff
Monday, September 1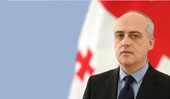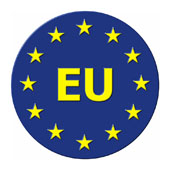 Brussels' has appealed to the countries striving for EU membership to refrain from providing the Russian market with products in an act of solidarity to Ukraine and international law. The statement was interpreted differently in Georgia. Some politicians believe that Georgia should share the recommendation, while others think that Georgia should receive guarantees from the EU instead.
On August 7, in response to the sanctions, Russia prohibited imports from the EU, Australia, Canada, Norway and the United States. Georgia was not on the list. Moreover, Russia has increased the categories of products that can be imported on to the Russian market from Georgia.
Despite the EU recommendation, Georgia has not received any official demand from the EU to suspend its export to Russia.
Prime Minister Irakli Gharibashvili explained that the EU recommendation was aimed at large importers.
"Georgia is not such an importer. We should be interested in selling our products and market diversification," Gharibashvili said.
Deputy Foreign Minister Davit Zalkaniani informed that in the case of the official demand, Georgia will act based on the country's interests. He stressed that regulating relations with Russia is among the country's key goals. Analysts believe that the Georgian import share on the Russian market have no effect on the sanctions' effectiveness. However, halting imports/exports to Russia will be a serious blow to the Georgian economy. Thus, before Georgia makes any decisions on an export ban, it should receive economic guarantees from the EU.
"Of course, if you are an ally state you should support your partner when it is in trouble. Nevertheless, if Georgia decides to take part in the sanctions, the government should compensate the businesses that export/import their products to Russia," economic analyst Demur Giorkhelidze said.