Who will suppress Russia's latest incursion?
By Messenger Staff
Monday, September 8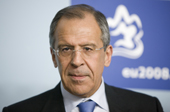 Now that the Wales NATO summit is over, politicians, analysts, journalists and ordinary people are left guessing what the outcome of the summit will be, a summit that was supposed to provide answers to many questions. The world is full of danger. Many people believe the biggest threat is coming from Syria and Iraq and hope NATO, which is the largest military alliance in the world, will pay attention to this threat.
On the other hand, many agree that under the circumstances, the greatest threat comes from Russia. This threat began in 2008 with the August War, and now Moscow appears to represent a threat to the current world order, established in Europe after the Second World War. In fact, Moscow has attacked the borders of countries recognized as independent states by the rest of the world after the Soviet Union collapsed.
So far, NATO, the US and other leading states have not provided serious and substantial arguments to stop the Kremlin from following its aggressive foreign policy. Meanwhile, Russian president Vladimir Putin seems to have begun gaining back the leadership of his country and its influence over the former Soviet Union states and in other parts of the world as well.
NATO, the U.S and other powerful states have not succeeded in resisting Russia's brutal steps targeted at suppressing independent neighboring states. In 2008, Russia supported the emergence of two regions of Georgia – Abkhazia and South Ossetia. The world simply swallowed a bitter pill; there were expression of solidarity to Georgia and utmost concern and recommendations, but stood idle while Russian had its way with Georgian territory. However, Moscow did not retreat and neither did it give up its occupation of Georgia's breakaway regions. It seems to have only further increased Moscow's appetite. As such, various neighboring countries were put on the Kremlin's agenda. This time it is Ukraine. Moscow has already made a land grab of Crimea and now it is turning towards the Eastern and Southern territories of Ukraine, which are being invaded by Russia's regular military forces. Not very far from this area, there is Moldova with its disputed Russian-populated territory – Prednestrovie. Many predict that as soon as Ukraine is defeated, Russia will immediately look towards Prednestrovie.
Alarming signals are appearing from Kazakhstan, where almost 50% of the population is of Russian ethnicity. As some Russian analysts and politicians point out, Georgia is not immune from the Russian threat either. A scenario that features Russian aggression is very much similar to the already implemented one. Moscow provides Russian passport to ethnic Russians or some other people on the territory. These people organize a military resistance to the local administration, and Moscow declares its mission to assist ethnic Russians (or non-ethnic Russian citizens) in the territory of the neighboring country. The West so far has not made any substantial moves to stop Russia in this regard. The sanctions imposed by the US and the European Union are not enthusiastically supported by all the NATO members.
Each country has its own special interests. Many of the EU members, which depend on Russian natural gas, (Germany), are trying to play both sides. On one hand, Germany wants Russian to stop, but on the other hand, Germany would not want its interests in Russian energy to be harmed.
The French want its Mistral warships to be sold to Russia, not taking into consideration the possibility of Russia using these warships against sovereign countries – particularly against Georgia and Ukraine. Therefore, the fate of the former Soviet States remains in question. Georgia has no guarantees for its security if one day Putin decides to send its troops to Georgia, nobody in the world will resist him. Russia can conquer Georgia in three days. Currently, NATO and any other organizations do not have the guts to resist or stand-up to Russia.