Pseudo Patriotism in Georgian politics
By Messenger Staff
Tuesday, September 9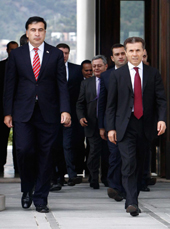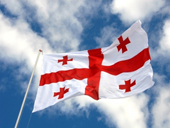 It is obvious to everyone that Georgia faces multiple foreign challenges today. We are under persistent foreign threat that should be balanced by a reasonable internal policy. As a rule, the government and the opposition create the internal policy. "Healthy" relationship between the two wings, which is based on grounded criticism, guarantees democracy in any normal country.
However, the situation differs in Georgia. The country is run by the Georgian Dream coalition, which took office after the 2012 parliamentary elections. This election undermined the "dreams" of the United National Movement and former President Mikheil Saakashvili, who did his best to remain in power.
Even the changes made to the constitution were aimed at creating such system that would have guaranteed the UNM's position in the state leadership. However, as we have already mentioned, these plans were crushed by the founder of the Georgian Dream Bidzina Ivanishvili. The new government carried out various reforms to improve the systematic failure of the previous government in several fields. The Georgian Dream government also went after former government officials who they accuse of committing various crimes in the country.
The UNM criticizes the Georgian Dream and their policies at every turn, attacking the government in terms of the economy, crime and justice. However, it is fair to ask: how healthy is their criticism when they left a disastrous economic situation in the country, tortured thousands of prisoners and misspent millions in budget funds. It is more likely that the UNM actions are more focused on "saving their own interests," rather than the country's future. It should also be stressed that the active PR propaganda created under the previous government still works remarkable well and persuades Georgia's foreign allies of political persecution.
On the other hand, the current government's staff policy sometimes is a failure. There are various state structures where unqualified staff remain, or alleged cases where new people are hired through nepotism. The unreasonable confrontation between the Prime Minister and the President also negatively affect the country's image. There were various policies achieved under the previous government that might be preserved –reliable police system in particular.
Several days ago, the Prime Minister stated that there were and still are many politicians in the government, who think only of their own profit. As such, the government must change its staff policy to provide an appropriate and grounded response to the opposition and foreign skepticism. Pseudo patriot politicians should be removed from positions of power and influence. In this regard, there will be a need of changes in the current government as well as in the opposition.