IATA says TBS airport runway is dangerous
By Ana Robakidze
Wednesday, September 17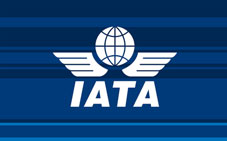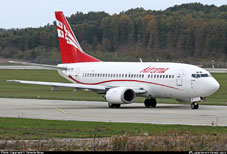 The International Air Transport Association (IATA) says in its latest report that Tbilisi International runway may be dangerous for passengers. The report has not be made public so far, but it was exclusively obtained and voiced by Maestro TV channel. According to the report, IATA runway is in very bad condition and it can easily cause damage to aircrafts.
Tbilisi International Airport is currently run by TAV Georgia, the daughter company of Turkish based TAV Airports Holding. The company has made around 100 million USD investment in the rehabilitation of Tbilisi and Batumi airports, and according its contract with the Georgian government, the company will be operating in Georgia till 2027. However, rehabilitation of the runway remains to be a disputable issue between the company and the government.
TAV Georgia representatives confirm that the runway exploitation period is about to expire. However, they deny the claims that the runway requires immediate rehabilitation work.
Head of the Georgian Civil Aviation Association (GCAA) Guram Jalagonia is not surprised by the IATA report and says the matter has to be dealt with urgently. However, he is also sure that the runway is in acceptable condition and there is no threat for the aircrafts.
Speaking to Maestro TV, Tea Zakaradze Deputy-General Manager of TAV Georgia, said that the runway is absolutely safe and in over 9 years of operation in Georgia, TAV has never had an incident with aircrafts.
Negotiations over rehabilitation of the runway have been going on between the government and TAV Georgia for over two years now. However, the parties have not achieved an agreement so far. According to the contract TAV will have an extended right to run Tbilisi airport till 2037 if the company builds a new runway. TAV representatives will hold talks with the Georgian side in Istanbul, on September 17. The parties will agree on the details of future cooperation.