U.S to impose broad sanctions on Russia's defence, energy, and financial sectors
By Ana Robakidze
Monday, September 22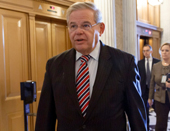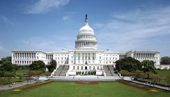 U.S Senate Foreign Relations Committee unanimously passed the Ukraine Freedom Support Act on September 18th, granting Ukraine, Moldova, and Georgia status as major non-NATO allies. Article 517 of the U.S Foreign Assistance Act gives countries with major non-NATO ally status better access to U.S. military assistance, among them giving priority to a designated country for the transfer of excess U.S. defence articles. Fifteen countries: Argentina, Australia, Bahrain, Egypt, Israel, Japan, Jordan, Kuwait, Morocco, New Zealand, Pakistan, the Philippines, South Korea and Thailand have been given similar status so far.
The Act introduced by Chairman Robert Menendez (D-NJ) and Ranking Member Bob Corker (R-TN), was initiated to expand pressure on Russia, by imposing broad sanctions on its defense, energy, and financial sectors, as well as increasing military and non-military assistance for Ukraine. The legislation orders to allocate 10 million USD for the next three fiscal years to counter Russian propaganda in Ukraine, Moldova, and Georgia.
The legislation requires President Barak Obama to apply sanctions against:
• Rosoboronexport and other Russian defense firms that contribute to instability in Ukraine, Moldova, Georgia, and Syria;
• Companies worldwide that make significant investments in particular unconventional Russian crude oil energy projects;
• Gazprom, if the President determines that Gazprom is withholding significant natural gas supplies from member countries of NATO or further withholds such supplies from countries such as Ukraine, Georgia, or Moldova.
The legislation also authorizes the president to provide military assistance to Ukraine, to include providing defense articles, defense services, and training to the Government of Ukraine for the purpose of countering offensive weapons and reestablishing the sovereignty and territorial integrity of Ukraine. 350 million USD is allocated by the same act in fiscal year 2015 to carry out these activities.
The U.S president would need to submit a strategy to Congress that outlines U.S. efforts to strengthen Ukrainian civil society, support independent media, reduce corruption, and increase election-monitoring capacity.