Georgia strives to become major U.S ally
By Messenger Staff
Monday, September 22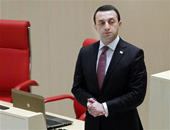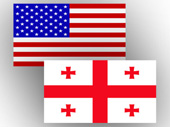 The U.S Senate Foreign Relations Committee adopted this document concerning Georgia, Ukraine and Moldova. The news was met in Georgia with great enthusiasm. However, certain misunderstandings about Ukraine's role in this document created a bit of confusion in Georgia. The above-mentioned document gives certain privileges to the U.S ally countries in receiving military support form the U.S. It does not mean that the U.S takes responsibility in granting safety to the three countries. It means the US will supply the countries that have major ally status with leftover military equipment.
Georgia's high officials, Prime Minister Irakli Gharibashvili, State Minister Euro-Atlantic Integration Alexi Petriashvili and others hailed the Senate decision.
Together with this decision the Senate adopted the recommendation of providing 10 million USD for combating Russian propaganda. If received this draft law also impose special sanctions on Russian companies involved in the military field, as well as against some influential Russian companies involved in gas export to Europe.
It will take some time before the draft law pass the legislative corridors in U.S Senate and finally is endorsed by President Barak Obama. There are great expectations. However, everybody admits Russia is unpredictable and it has started a risky game, so nothing can be assumed beforehand.