Moscow says NATO military infrastructure in Georgia is a great threat
By Ana Robakidze
Friday, October 10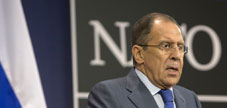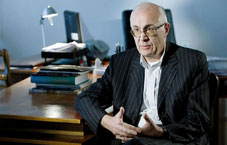 Russia's Foreign Ministry is concerned about the possible placement of military infrastructure in Georgia in the interests of NATO. According to Ria Novosti news agency the Russian side voiced its concern over the issue in Geneva, at the recent round of the International Geneva Discussions on Security and Stability in the South Caucasus held on October 7-8.
"The Russian side has expressed concern over rumors circulated by Georgian media about plans to place elements of NATO-linked infrastructure in Georgia… Such actions would threaten the existing stability in South Caucasus," the agency says quoting the Foreign Ministry statement.
Setting up a NATO training center in Georgia was decided in Wales at the NATO summit in September and it is a part of the new partnership package offered by the alliance to Georgia.
"[At the Geneva Talks] delegations from Abkhazia and South Ossetia underlined that the decisions made during the recent NATO summit on Georgia significantly increased the need of coming to binding international agreements about the non-use of force between Georgia and the de-facto regions. As an effective step in this direction, Russia's draft on a joint statement made by all participants of the discussions on the non-use of force and security guarantees was discussed," the Russian Foreign Ministry noted.
Georgian officials already replied to the Russian Foreign Ministry trying to make it clear that NATO-Georgian relations should not be looked at by Moscow as a threat.
Georgia's Special Envoy on Relations with Russia Zurab Abashidze said that is was not Georgian-NATO relations, but unsolved conflicts that damage and threaten regional security.
Georgian Defense Minister Irakli Alasania confirmed that NATO's infrastructure will be created in Georgia according to the agreement achieved at the NATO summit.
"The Georgia-NATO package implies building NATO's infrastructure and holding joint exercises in Georgia in order to restrain Russian aggression, and increase our self-defense capacity. It will only strengthen our stability in the region and in our country," Alasania said before the cabinet meeting on October 10. He also added that only a stronger Georgia can be a guarantee of regional stability. Alasania says that Moscow itself is big threat to regional stability.
The minister confirmed that the Georgian side has finalized its preparation work related to the NATO training center and the final report will be sent to alliance headquarters on Monday.