Global food price has shock impact on Georgian consumers
Tuesday, October 14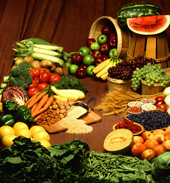 Georgia should have subtle information systems that enable experts to forecast increasing food prices, as global prices influence domestic markets, says a research group.
Policy and Management Consulting Research Centre (PMC RG) hosted a presentation of their research – Global Food Price Shock Impact on Georgian Consumers – which recommended that such systems can contribute to practical food security policy formation.
"In addition, special prior warning system should be introduced," it said.
"In terms of growing food products trade, the global price volatility is necessary to analyse as this may cause serious challenges in long and short term periods for the citizens of the capital, as well as for the people who live in regions and for vulnerable people," said PMC RC research director Tamar Jugheli.
"The research aimed to develop recommendations based on quantitative analysis of above listed shocks in order to meet possible challenges."
The research showed that if the 2007-2008 crisis scenario repeated now, Georgia's regional population was more likely to suffer. "Price increases in 2010-11 affected all kind of food products, hence both people living in capital and regions were harmed," the research said.
Jugheli believed those living in urban areas were more sensitive to price rises on vegetables and dairy products, while rural residents were more affected by price volatility on sugar, oil and other basic commodities.
(Agenda.ge)