Georgia to build main gas pipeline
Monday, October 20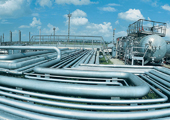 Around 73 percent of the work has been conducted at a 20-kilometer section of the Gori-Kareli main gas pipeline, the Georgian Oil and Gas Corporation told Trend Oct. 16.
This section is being constructed as part of the fourth phase of the rehabilitation of the East-West main gas pipeline, financed by the U.S Agency for International Development. The contract is worth almost $ 3.9 billion.
Turkish AHM ENERGY GAS HEATING SYSTEMS CONSTRUCTION INDUSTRY. TIC. LTD. STI won the international tender. The company is engaged in the work which is expected to be completed in October.
(trend.az)