Georgia considers different approach to Russia's latest moves
By Messenger Staff
Monday, October 20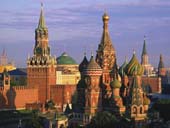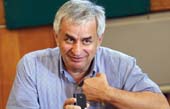 In light of Russia's moves to annex Abkhazia, the Georgian government is considering a new approach to its foreign policy towards Russia. Up until now, Georgia has approached Russia in a pragmatic way, looking for constructive ways to build relations with its larger neighbor. However, with the future signing of a new treaty between Russia and Abkhazia in the works, Georgia is considering a more aggressive foreign policy in its response.
The document which is supposed to be signed between Moscow and Sokhumi, make clear that the Kremlin's intentions are targeted at annexing Abkhazia. During the meeting between Georgian Special Envoy to Russia Zurab Abashidze and Russian Deputy Foreign Minister Gregori Karasi, Abashidze tried to explain to the Russian official the risks that the proposed document contains. Karasin responded stating that the document does not present a threat to Georgia and that Russia is not going to give up its plans.
Georgia's Council for Security and Crisis Management extended a session on October 18, in order to lay out a new action plan in the case Moscow and Sokhumi conclude this agreement.
Georgian PM Irakli Gharibashvili gave orders to the appropriate ministries to submit action plans from each of the institutions. Georgia should activate all international mechanisms to protect its sovereignty and territorial integrity, and all its efforts should be targeted at solving the existing situation. We should start taking aggressive foreign policy steps, stated Defense Minister Irakli Alasania. The plan was elaborated to resist yet another attempt of Russia to annex Georgian territories.
The opposition United National Movement (UNM) states that the Georgian government's tactic of offering concessions towards Moscow has failed.
The current Georgian leadership is in a very difficult situation. It realizes that it cannot achieve any serious viable results by further confronting Russia. The Crimean precedent and the other events in the Eastern Ukraine make it clear that so far Moscow has been acting according to its plan and nothing and nobody can stop it. The world has been helpless against Moscow's moves in Ukraine. No country is prepared to confront Russia. Therefore, Tbilisi has no other way other than to continue taking further steps to regulate relations with Moscow. However, its activities towards attracting world attention to Russia's aggression should be activated.