Georgia will maintain Prague and Geneva talk format with Russia
By Ana Robakidze
Thursday, October 23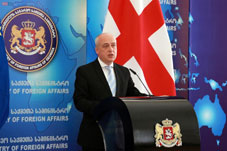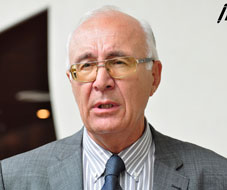 Georgia does not plan to change the format of the talks with Russia. Russia's recent intention to sign an agreement with Georgia's break-away region of Abkhazia to create joint military and social system has stirred controversy within the Georgian government. The Moscow-initiated treaty was assessed as yet another attempt to annex Abkhazia, as such, many Georgian officials proposed suspending all talks with Russia.
According to Georgian Deputy Foreign Minister Davit Zalkaliani the government believes it is important to maintain the Geneva Talks format.
"I have has an extensive consultation with the chairmen of the Geneva International Discussions. We have daily contact over the phone. We wish to continue the format of the Geneva discussions, because it is the main international format to tackle crucial issues," Zalkaliani said.
The government has the same position on the Prague talks, which takes place between Georgia's Special Representative for Relations with Russia Zurab Abashidze and Russian Deputy-Foreign Minister Gregori Karasin.
Abashidze believes suspending or even cancelling the Prague meetings will not bring any results for Georgia, as Russia will continue its foreign policy and there will be no platform to discuss important issues with Moscow.
"Let's say we stop talks in Prague, trust me, we will be forced to restore the talks in 2-3 months," Abashidze said at the joint meeting of the Parliament Committees, on October 22. He reminded the MPs of the improved economic and cultural relations with Russia which have been achieved within the format of Prague talks.
"One cannot name a state that does not have talks with Russia in some form. We do not have diplomatic relations with Russia and that is why we naturally need to meet each other and talk about our problems every 2-3 months. We cannot constantly have confrontation (with Russia)," Abashidze said.