Abkhazia to offer Moscow its own version of the treaty on integration and alliance
By Ana Robakidze
Friday, October 24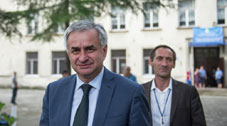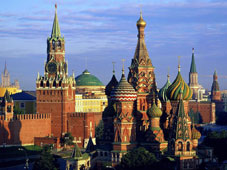 De-facto Abkhazian President Raul Khajimba released a statement regarding the possible agreement on integration and alliance between Russia and the region. Khajimba says the treaty should not be seen as an ultimatum from the Russian side and every paragraph of the treaty will be carefully discussed by Abkhazian MPs.
"We have held a public consultation on the agreement proposed by Russia. We want to discuss openly domestic and foreign policy issues. I hope that the Parliament of Abkhazia, civil society representatives and experts will provide us with concrete proposals," Khajimba said, calling for Abkhazian society to continue discussions and consultations to avoid any confrontation among the people in the region.
The Moscow-prepared draft of the treaty was unacceptable for the large majority of the de-facto MPs in Sokhumi, as they believed the treaty endangered their sovereignty. As such, MPs together with the de-facto government started to work on their own version of the treaty.
"I hope an Abkhazian version of the agreement will be balanced. I hope we will set up a delegation, which will hold negotiations with the Russian side… I want to emphasize that our cooperation with Russia will be based on the inviolability of the sovereignty of Abkhazia," the de-facto president said in his statement on October 23. He also added that Russia is a very important ally for Abkhazia, and that Moscow is ready for a friendly and open dialogue regarding the treaty.
"It has to be mentioned that my opinion about particular regulations of the agreement is different from the Russian version of the treaty…We need to have a calm working environment for the talks (with Russia), as we are now talking about the interest of not just a single political group, but of the whole nation," Khajimba said, and called on all political powers in Abkhazia to be more cooperative.
In the statement Khajimba reminded Abkhazians that Russia is the only supporter of Sokhumi and military cooperation with its ally will be a guarantee to protect its borders from Georgia.