Disagreement over the role of country's leaders continues
By Messenger Staff
Monday, October 27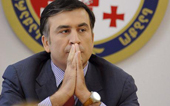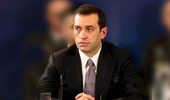 The confrontation between the Prime Minister and the President of Georgia continues. The reason behind the latest flare-up appeared to be President Giorgi Margvelashvili's decision to hold a National Security Council session, which might fail, because the members of the Security Council cannot attend the meeting because of their busy schedule.
Georgian analysts believe that these problems have arisen because the sides have different interpretations of constitutional norms.
Georgia's Parliament recently tried to study the constitution in order to reach a consensus on its interpretation and to resolve the conflict between the president and the PM, so the country can proceed without any further embarrassing public scandals.
According to the Parliament Chairman, Davit Usupashvili, the major amendments introduced in the constitution concerning the distribution or power between the president and the prime minister were initiated by the previous government with the goal of securing the interests of one person, Mikheil Saakashvili. This created a very controversial situation. The new version of the constitution guarantees almost absolute power to the PM while president powers were dramatically reduced. Through these amendments, the president essentially becomes a symbolic leader and has a very insignificant role in foreign affairs, signing certain documents, and conducting negotiations. However, the president's Parliamentary Secretary Giorgi Kverenchkhiladze claims that the idea that president is only a symbolic leader is wrong.
Analysts observe that one of the major problems with the new constitution is that it concentrates power in the hands of parliament and PM. The main goal of introducing amendments to the constitution was to avoid the concentration power into the hands of one person, regardless of whether it is the president or PM.
As such, it is wrong to assume that Georgia is a parliamentary republic. The country in fact has a "mixed" governence. The PM's power has increased, at the expense of diminishing the president's power. In addition, there are many clauses in the Constitution that are left to interpretation. Therefore, Georgian legislators have much work to do and must use common sense while working on the major laws of the country. It is still possible to finally achieve a consensus, on what is an acceptable role for the president, PM and parliament and to avoid ridiculous situations, like the ones that have occurred lately.