No Russians have been spotted in Truso gorge
By Ana Robakidze
Thursday, November 13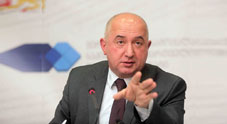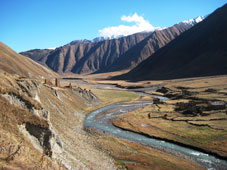 Georgian media has been reporting about the existence of Russian military personnel and vehicles in Truso gorge, which is located at the northern border of the country.
The rumors have been denied by Georgian border guards, as well as state officials.
Journalist from Imedi and Maestro TV channels visited the region to study the situation on the ground. Georgian border guards refused to do the interview with the journalists. However in their private conversation, the guards confirmed that they had not noticed any presence of Russian soldiers.
State Minister of Georgia for Reconciliation and State Equality Paata Zakareishvili says the rumors have been spreading regarding the Truso gorge and it would be inappropriate if the government reacted to it.
The Truso gorge became a topic of interest several days ago, when former de-facto president of South Ossetia Eduard Kokoiti announced that the gorge belongs to the Ossetians and his people will fight for it.
Speaking at the conference of Ossetian people, which was held in Vladikavkaz, Northern Ossetia on October 31, Kokoiti said any attempt to banish Russians from the Caucasus and substitute its forces with NATO will fail.
The gorge, which belongs to the Kazbegi municipality, has emptied in recent years. There are no permanent residents in 12 villages located in Truso and mostly only tourists visit the region.