Russian treaties: Reading between the lines
By Messenger Staff
Monday, November 24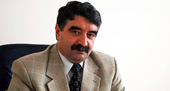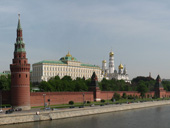 Moscow is hastily preparing an integration agreement with the Tskhinvali and Sokhumi de-facto regimes. On November 20, the Russian government adopted a resolution according to which it is planning to sign a strategic partnership treaty with Georgia's breakaway Abkhzia, currently occupied by Russian forces.
A number of Georgian politicians, as well as political experts, believe the treaties could be Moscow's response to Georgia's Euro-Atlantic ambitions. Some politicians suggest that this card is used by Moscow for bargaining, which means Moscow could pull the treaties with the de-facto governments off the table in the case Georgia decides to enter the Eurasian Union. Though, this deal has never been formally nor informally offered to Tbilisi.
Information regarding Moscow's intentions of making a deal with Georgia was originally voiced by Paata Davitaia, from Georgia's European Democrat party.
Meanwhile, Abkhazia's de-facto leadership has already approved the draft agreement with Moscow. According to the final draft, the term of the agreement is ten years, but it will be prolonged for five more years if necessary, if either of the sides do not decide to terminate it, warning in due time. The document envisages the creation of joint forces, as well as joint measures for securing the Abkhazian border, which is in fact an administrative border with the region.
One of the articles of the draft suggested by the Russians included simple procedures for Russians to become Abkhazian citizens. However, Abkhazians rejected this article in the final draft.
The same type of agreement is being drafted by Moscow and Tskhinvali. Georgian officials say their protested this fact by informing international organizations of this development.