Bank of Georgia, German bank supports Georgia's hydro power future
Tuesday, December 2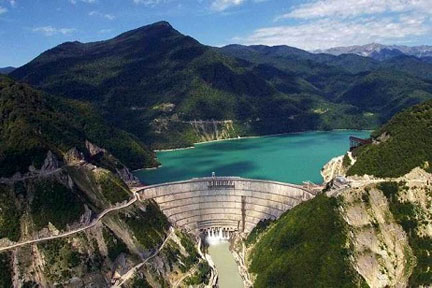 Bank of Georgia (BoG) and German development bank KfW are now offering competitive loans to finance the construction and rehabilitation of small Hydro Power projects in Georgia.
Aimed to promote and support the development of Hydro Power development in the country, BoG, KfW and Georgia's Energy Ministry hosted industry insiders including investors at BoG head office in Tbilisi today and discussed details of finance opportunities.
It has been revealed BoG and KfW have a loan agreement worth ˆ25 million (57 million GEL) that will be primarily used for construction of small Hydro Power projects in Georgia.
The loans carry a 10-year maturity and fit within the framework of KfW's Renewable Energy Program.
The project was designed to provide long-term loans for investments in renewable energies including small Hydro Power Plants with an installed capacity of up to 20 MW.
Austrian-based engineering company Posch & Partners will provide the interested investors with technical consulting free of charge.
Hydroelectric development in Georgia was a priority for the country. According to official figures, as much as 32 TWh of hydroelectric potential existed in Georgia, making it an easily exportable commodity should it be developed.
Meanwhile BoG is the country's leading bank that accounted for 32 percent of the Georgian market by assets, 31 percent by loans and almost 29 percent by client deposits.
Moreover, BoG is also the leading corporate bank in Georgia, where the energy sector holds 8.1 percent of the corporate loan portfolio of the bank.
The long term goal of the country's energy policy is to satisfy demand on electric energy by the power generated at local Hydro Power Plants.
(Agenda.ge)