MIA to retain its access to surveillance
By Messenger Staff
Tuesday, December 2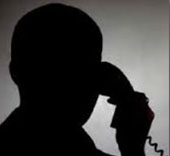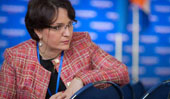 Long lasting discussions regarding who should have access to surveillance was finalized on November 30. Parliament overrode the president's veto on the majority bill that envisaged granting surveillance access to the Ministry of Internal Affairs (MIA) and the Personal Data Protection Inspector. The president signed the bill the same evening and explained that this was to avoid additional problems for the ministry.
Discussions over the surveillance bill were heated even within the coalition. There were two initiatives presented by the majority. One was the above-mentioned bill drafted by majority MPs Eka Beselia, Gedevan Popkhadze and Irakli Sesiahsvili, and another by Republican MP Vakhtang Khmaladze. The latter recommended denying the MIA access to eavesdropping and giving access to the Communication Regulatory Commission. The Republicans, which are the majority representatives, stressed that Khmaladze's draft was more democratic, and placed more emphasis on human rights rather than state security. The draft failed and the Republicans did not even take part in the voting for the Beselia-Popkhadze-Sesiashvili draft.
NGOs have already assessed the Beselia-Popkhadze-Sesiashvili draft as a step backwards.
The NGOs state that through the bill the MIA retained its previous access to surveillance.
Analyst Levan Alapishvili stresses that during the pre-election period, the Georgian Dream government supported the MIA reorganization and taking control of eavesdropping.
"It appears the current government is no longer ready to undertake genuine reforms in the MIA and intends to rely on the system that was inherited from the United National Movement (UNM) government," Alapishvili says.
Member of the UNM Davit Darchiashvili recognized that illegal surveillance took place during the Eduard Shevardnadze's era, under the United National Movement administration and is still ongoing.
"The MIA will have access to illegal surveillance and the Personal Data Protection Inspector will not have enough resources to control this," he said.
Despite the fact that the Republicans failed to adopt their preferred draft, Republican MP Tina Khidasheli believes that the current parliament will bring such amendments in legislation in the future that will finally destroy the ugly system of illegal surveillance.