Angela Merkel: Russia creating problems in the East
By Ana Robakidze
Monday, December 9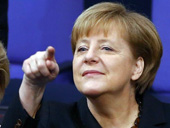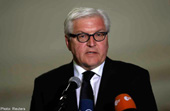 German Chancellor Angela Merkel says Russia is interfering in the affairs of Eastern Europe by trying to hinder the Association Agreement of Moldova, Georgia and Ukraine.
In her interview with the German newspaper Die Welt am Sonntag, Merkel said Russia is creating problems for the Eastern partner states, referring to conflicts in the breakaway regions of Abkhazia and South Ossetia in Georgia, Trans-Dniester in Moldova, as well as the developments in parts of Ukraine.
"Moldova, Georgia and Ukraine are three countries in our eastern neighborhood that have taken sovereign decisions to sign an association agreement with the EU…Russia is creating problems for all three of these countries," Merkel stated in her interview. She also spoke about the Ukrainian crisis and said Russia is violating the territorial integrity of a sovereign state.
Chancellor Merkel also accused Moscow in an attempt to make Balkan countries politically and economically dependent on Russia. Merkel is sure that Europe has been very constructive and correct in its response to Russia.
Reportedly, Russian actions in Georgia and Ukraine will be the major topic discussed by the German Foreign Minister Frank-Walter Steinmeier in Tbilisi. Steinmeier, who arrived in Georgia on December 8, has meetings scheduled with President Giorgi Margvelashvili, Prime Minister, Irakli Gharibashvili and his counterpart, Tamar Beruchashvili.
This is the second time Steinmeier will have visited Georgia. He first arrived in the country in April 2014, accompanied by his French counterpart.