30th round of Geneva Talks unproductive
By Messenger Staff
Monday, December 15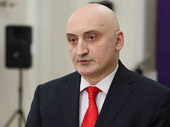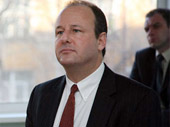 The 30th round of Geneva Talks took place on December 10. Though, no information has been released to the media about the meeting, the Georgia delegation stated that it had reached all its goals during the talks.
The Georgian delegation brought forward the issue of the recently signed document between Moscow and Sokhumi on Alliance and Strategic Partnership, which was evaluated by the Georgian side as yet another step towards the annexation of Abkhazia and an affront to Georgian sovereignty.
The Georgian side has demanded that Moscow re-commit itself to the non-use of force agreement. In turn, Moscow and representatives of the de-facto Abkhazian government are demanding that the Georgian delegation sign the treaty on the non-use of force with Abkhazia. This of course is unacceptable for Georgia. Signing the treaty between Tbilisi and Sokhumi means Georgia indirectly recognizes Abkhazia as a sovereign entity.
Russian representatives repeat that Abkhazia and the Tskhinvali region are independent states.
Despite the fact that nobody in the world apart from Nicaragua, Venezuela and Nauru support this idea.
The international participants of the Geneva Talks highlighted the negative impact Russian policies have on further negotiations and the overall stability of the region.
Georgia's Deputy Foreign Minister Davit Dondua mentioned that Moscow hinders its geographical neighbors from making their own decisions regarding foreign policy. They also mentioned that Russia uses occupied the territories in Georgia as military bases, which poses a threat to regional peace.
The parties also spoke about the problems existing with regard to free movement, cultural heritage, education and water supply, as well as IDP and refugee issues.
The International Geneva Discussions were established after Russia attacked Georgia in August of 2008. The delegations represent members from the European Union, OSCE and the UN, as well as from the U.S and participants from Russia and Georgia. The talks also include representatives from Abkhazia and South Ossetia breakaway regions.
There are two working groups participating in the talks. The first group deals with security issues, while the second group works on humanitarian problems.