Prosecutorís Office to undergo institutional changes
By Ana Robakidze
Monday, December 26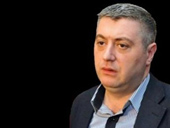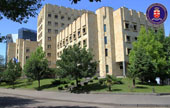 The Chief Prosecutorís office plans to undergo institutional reforms in the nearest future. At a special meeting held on December 27, the PM, Minister of Justice, staff of the Prosecutorís Office and representatives of the deputy ministers of internal affairs, discussed the most problematic issues of the prosecutorís office.
The former Chief Prosecutor Archil Kbilashvili who also participated in the meeting, said the procedures for appointing a chief prosecutor have to be changed along with the institutional changes.
ďWe have identified around 10 issues, that require immediate changes,Ē Kbilashvili said after the meeting.
The civil sector believes the independence of the prosecutorís office should be ensured first of all. Head of the Yung Georgian Lawyers Association Ana Natsvlishvili, says its independence and effectiveness is most important, as well as keeping the prosecutorís office accountable before the law and the Georgian people.
ďThe prosecutorís office is facing serious challenges at the moment. We request that the institution be open and transparent,Ē said Public Defender Ucha Nanuashvili after the meeting. He also mentioned the negative impact the backlog of unopened cases has on the prosecutorís office. Deputy-Minister of Corrections Kakha Kakhishvili says the prosecutorís office can become truly independent if it has the subsequent guarantees ensured by the Constitution.
ďI believe the law should be amended to guarantee the independence of the prosecutorís office, so none of the political groups that will take over the government in the future have a chance to ruin it,Ē Kakhishvili said.
According to Kakhishvili the prosecutorís office is the key institution and its level of independence defines the independence of the interior ministry and other state bodies that are responsible for investigations and special operations.