Heavy snowfall hits Georgia
By Ana Robakidze
Thursday, January 8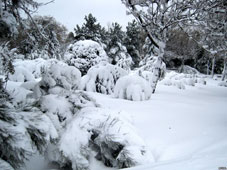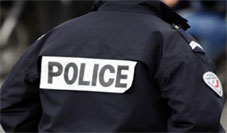 The Georgian government has been forced to restrict vehicle movement and take extra measures to protect the citizens from heavy snowfall and avalanche.
Due to a heavy snowfall, which started at night on January 5, vehicles are currently banned from traveling on the Pasanauri-Mleta-Gudauri-Kobi and Stepantsminda-Larsi roads (Dariali Gorge). The road had to be closed to the major ski resort of Gudauri.
According to the Forecast of the Environmental Protection Agency the snowfall was significantly massive in highlands of Georgia: Mestia, Bakuriani, Gori, Shovi, Pasanauri, Stepantsminda, Roki Pass.
A heavy snowfall has created problems at customs as well. The customs services at the Georgian-Russian and Georgian-Armenian borders had to be closed temporarily. A large number of cars have created a traffic line from both sides of the customs as heavy snow and avalanche danger makes the drivers unable to cross the check points.
The Georgian rescue teams have been working hard for the last three days to save people stuck in various parts of the country. At least 200 were rescued from the snow storm that had hit the highway connecting Georgia and Armenia. Reportedly around 400 people are still waiting for help on the highways.
The Roads Department mobilized heavy equipment, but the weather conditions are so hard in some places that it makes it impossible to clean the roads.
The Ministry of Internal Affairs arranged food and drinking water supply for the people stuck near the Dariali Gorge and on Gudauri ski resort, which has been covered in 2m high of snow fall for several days now.
The ministry also established crisis management centers in all affected areas to ensure the coordinated work of the local municipalities and the responsible state services.