Georgia to build an energy hub in Supsa, but without Russia's involvement
By Ana Robakidze
Friday, January 9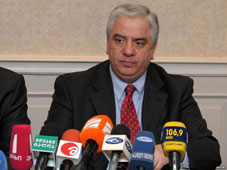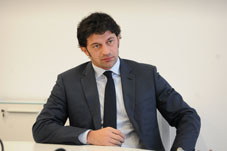 Giorgi Chanturia, the former head of the Georgian gas corporation, says Georgia has a great potential to be turned into a regional energy hub. Chanturia has been working on developing the idea for some time now. The potential energy hub once again became a topic of discussion after Chanturia's interview was released by the Russian media sources.
According to one of the online media portals Sukhum-moscow.ru the energy hub will be built in Supsa, Georgia, with the participation of the Russian side and the project can be a "Bridge of Friendship" between Georgia, Russia and the European Union.
The project is estimated to be worth 17 billion USD, and was drafted by the U.S companies as early as in the 90s, but it could not be implemented for various reasons, the media portal said quoting Chanturia.
Sukhum-moscow.ru also questions the origin of the energy hub idea and says it is interesting to find out whether the project is Chanturia's initiative or if it comes from the Georgian government directly. The article claims that Tbilisi has great interest in the project's success and construction of the oil refinery in Supsa, which shall be the first part of the project and could start as early as September 2015.
However, Chanturia himself denies allegations that the Russian side will be involved in the project, though he agrees that Moscow will have its own interests regarding construction of an oil pipeline connecting the North to the South.
Speaking to TV Imedi, Chanturia said it is not news that a large energy hub would have to be built in Supsa.
"The Supsa project is of enormous importance and represents nothing new for Georgia.
From the very beginning, when we set to building the Baku-Supsa pipeline, we knew that a serious energy complex should be built in Supsa along with it.
In 1999, the U.S. Government underwrote this project and Tedo Japaridze (current head of the Foreign Affairs Committee in the Parliament), who was Ambassador to the U.S. back then, dedicated all his efforts to having this project financed.", Chanturia said.
Minister of Energy Kakhi Kaladze confirmed that the Supsa project is very important and his ministry together with the Ministry of Economy and the Oil Agency were involved in negotiations with the interested parties. However, the talks were suspended and no memorandum or any other document has been signed so far.