New draft law on promoting hatred stirs controversy
By Ana Robakidze
Wednesday, January 21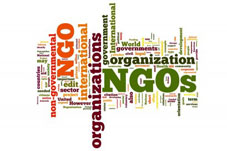 The Ministry of Internal Affairs presented to parliament a draft law on stirring discord and promoting hate speech and violence. Though the draft will be discussed at the upcoming bureau meeting, it has already caused controversy among MPs. The minority believes the law may directly contradict the right of speech and expression. While the majority says the law has to be adopted but with some improvements in the draft.
According to MP Tamar Kordzaia, it will be a violation of the Constitution if the draft is approved by the parliament. She says it is hard to define the hate speech standard, context of the speech and whether it stirs discord or not.
The draft makes punishable on every act of stirring discord, encouraging violence and discrimination based on race, religion, ethnicity, or social status. The draft offers sanctions for legal entities, including media outlets.
Georgian civil sector strictly opposes the draft and says it will put restrictions on media freedom.
Giorgi Gotisridze from the Georgian Young Lawyers Association says the draft contradicts Article 24 of the Georgina Constitution, which guarantees freedom of speech. Gotisridze says the parliament may try and approve the draft, but the Constitutional Court will announce it to be unconstitutional.
Transparency International Georgia shares the same concerns and says the new law may turn into a tool for controlling the media and restriction on its freedom. Lika Sajaria, from Transparency International says any context of the media statement can be deemed against the law and outlet can be held accountable.