Rosneft now owns 49% of Poti Oil Terminal
By Ana Robakidze
Friday, January 23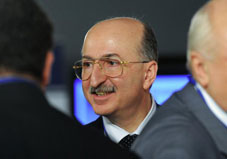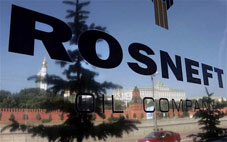 Businessman David Iakobashvili, who sold his share of the Poti Oil Terminal to the Russian company Rosneft, says the Georgian government cannot have any issues with the deal, as it was in accordance with the law.
Georgian politicians and the public were outraged to find out that 49% of the terminal is now owned by the Russian company, which has been known to be working in Georgia's occupied region of Abkhazia, as well as being sanctioned by the West for its activities in Crimea.
The government set up a special group to study the deal, as Poti Terminal is one of Georgia's strategically important business centers. Members of the government say that they had no information about the agreement with Rosneft. According to Minister of Finance Giorgi Kvirikashvili his ministry, as well as the ministry of Justice and Foreign Affairs, will check the legal side of the deal, signed between Rosneft and Petrokas Energy Group, the company owned by Iakobashvili.
Speaking about his business deal in Davos, Switzerland, Iakobashvili said both parties had held legal consultations before finalizing the deal. He also advised the government to try and stay away from business.
"I do not interfere in politics, and I think that the government should not interfere in business activity either. The role of government is to make doing business as easy as possible," Iakobashvili said. He claims there is nothing to worry about as the largest shareholder of Rosneft is British Petroleum.
Rosneft hopes Poti terminal will help the company to significantly increase its presence in the Caucasus.
The deal becomes even more suspicious considering that Rosneft head Igor Sechin is one of the closest allies of Russian President Vladimir Putin, while Iakobashvili is a Russia-based businessmen.
The parliamentary opposition party, the United National Movement, requesting the government to take action and abolish the agreement, as by carrying out oil production in Abkhazia for many years now, Rosneft has been violating Georgia's Law on Occupation.