Georgia to tighten monetary policy
By Ana Robakidze
Monday, February 2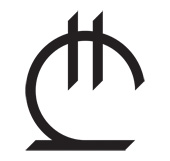 The national currency continues to depreciate and the National Bank of Georgia announced a tightening of the monetary policy, starting from February. Speaking to the media on January 30, the head of the National Bank Giorgi Kadagidze said that as Georgian lari depreciates against the USD it may lead to inflation and price hikes. Therefore the issue needs to be addressed urgently. The leading world economic institutions already reduced their forecasted figures for the country's economic growth in 2015.
"Our intervention will be gradual and of the scale that is required for securing macroeconomic stability," Kadagidze stated. He confirmed that all steps have been agreed to with the central government.
Starting from November 2014 GEL lost around 17% of its value against USD and in January 2015 it's exchange rate against USD fell as low as 2.057, which is the lowest mark recorded since April 2004.
The government claimed that they are keeping the GEL floating exchange rate in control and that a significant increase in prices is not expected. Speaking at the cabinet meeting on January 29, Prime Minister Irakli Gharibashvili said the GEL's depreciation is part of the difficult economic situation in the world and many other countries have been experiencing similar difficulties with their national currencies.
Minister of Economy, Giorgi Kvirikashvili says the government and the national bank are cooperating and strictly monitoring all macro economical parameters, but still it is too early to talk about the possible figures of economic growth in 2015.
"Monetary policy and controlling inflation is an exclusive field monitored by the National Bank. As for the budget in January, it is already fulfilled. The government and the national bank are taking joint efforts to make sure foreign events have minimal impact on Georgia's economy and the currency rate." Kvirkashvili said.
Georgian experts believe that the National Bank is the major institution to deal with the national currency depreciation. Expert, Levan Kalandadze speaking to TV Maestro said in the case the government manages to plan and carry out a very carefully prioritized economic policy, there is a chance that the GEL exchange rate against the USD will stick to 1.90-1.99 in 2015.