Time has come for legal action against Russia
By Messenger Staff
Monday, February 2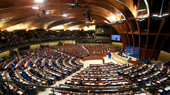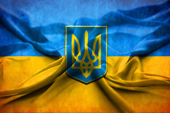 Russian aggression in Ukraine is ongoing, and according to some forecasters, it may lead to large-scale hostilities by the spring. The West has been maintaining economic sanctions against Russia. However, the economic sanctions are failing. It is clear that the West does not want to engage in hostilities with Russia and remains cautious on how it gets involved in the crisis. That being said, the West needs to now consider imposing legal sanctions against Moscow.
Unlike many international experts, who have been comparing the Ukrainian crisis to a pre-II World War situation, western politicians have refrained from looking for similarities between Adolph Hitler and Russian president Vladimir Putin.
The European Union extended Russian sanctions until March 17, but Moscow claims it still has nothing to do with the situation in eastern Ukraine. Russia continues to deny allegations that it has been supporting the pro-Russian rebels and supplying them with arms.
Ukraine has not been the only victim of the Russian aggression. Russia continues occupying Georgian territory, and incorporating Abkhazia and South Ossetia into its federation. Moscow has been trying to keep the Post-Soviet countries under its influence.
Ukraine demands from the West that it to impose legal sanctions on Moscow. Ukrain's Rada adopted an official statement on January 27 and called on the international community to make sure Russia is kept accountable for its aggression in Ukraine and the crimes it has committed against humanity.
The statement supported by 271 MPs, also requests that Donetsk and Lugansk –the so-called People's republics – to be recognized as terrorist organizations. Therefore, the Ukraine government has officially recognized Russia as an aggressor and deemed the consequences of its actions in the East as a crime against humanity.
It is now time for the international community to start adequately assessing Russian crimes it has committed in various countries and to start preparing the legal base to keep Moscow accountable according to international law.