Ministry of Economy and Sustainable Development of Georgia Begins Negotiations with the European Free Trade Association
Tuesday, February 3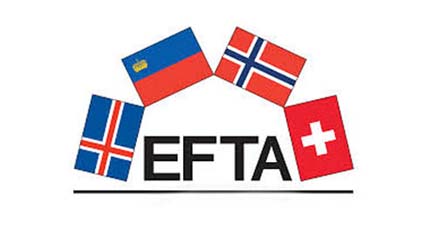 The Ministry of Economy and Sustainable Development of Georgia after the actuation of Deep and Comprehensive Free Trade Agreement with EU (DCFTA) takes one more important step – the Ministry begins negotiations on signing the Free trade Agreement with the European Free Trade Association (EFTA) that unities Switzerland, Norway, Island and Lichtenstein.
On February 4, a second session of joint committee of co - operation between Georgia and the European Free Trade Association (EFTA) is planned in Tbilisi. Within the framework of the session, the sides will discuss the EFTA – Georgia project of negotiation stipulations. It, in fact, implies beginning of negotiation process.
It is worth mentioning that on the base of request from the Georgian side, on November 17 2014, a positive decision was made on beginning the adequate negotiations with Georgia at EFTA ministerial held in Geneva.
Export promotion by diversification of export markets and flows is one of the main priorities of the Georgian Government. After the signing an agreement with the Free Trade Association (EFTA), market of high purchasing value will open for the Georgian products and services that unities 4 countries and more that 13 million customers. Free movement of products and services will promote increase of export and investment potential of Georgia, as well as creating new enterprises and jobs. It is worth mentioning that this will be the first international agreement signed by Georgia with Island and Lichtenstein.
(Ministry of Economy)