GEL continues to depreciate
By Ana Robakidze
Wednesday, February 11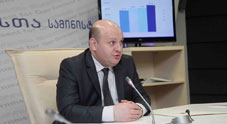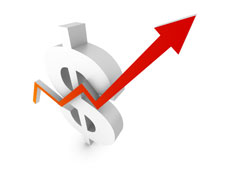 The Georgian government and the National Bank claim they have full control over the national currency rate and are keeping the economic development of the country stable. The Georgian lari, whose value has already dropped about 12% against U.S dollar, continues to depreciate. This process can have a negative impact on economic development.
Considering the current exchange rate of the GEL, the European Bank of Reconstruction and Development (EBRD) had to change its forecast on Georgia's economic growth, reducing it from 6% to 4%.
Minister of Finance Nodar Khaduri announced that according to the latest predictions Georgia can expect 5% economic growth in 2015.
"The EBRD originally predicted 4% economic growth in Georgia, now they changed the calculations to 4.2%. We say it should be 5%. We have collaborated with the National Bank, Ministry of Economy and the International Monetary Fund to analyze the possible risks," Khaduri said. He also mentioned there were no problems with the state budget in January and profit exceeded the state's expenditures.
"The situation related to the value of the national currency is quite complicated, but we still manage to control it," Minister of Economy Giorgi Kvirikashvili said on February 10. He mentioned that the government has a plan to attract foreign investment and encourage tourism, as well as exports, and these efforts should help to keep the development of the economy stable.
Economic experts see another way out of the situation and they believe only in the long-term planning of economic progress. Expert Giga Bidineishvili says the country needs an economic plan written for the next 20, 50 or even 100 years, explaining that short-term measures will not be effective.
Georgian experts say that the government needs to make legal amendments to decrease taxes and lower barriers for business, so it can develop and ensure further economic growth.