Government to launch the new projects aimed at economic stability
By Ana Robakidze
Friday, February 20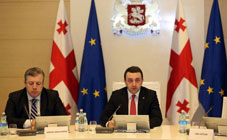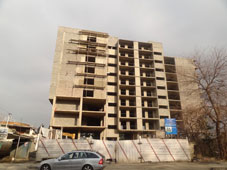 The Georgian government will present its Regional Development Plan in March 2015. The plan includes various development projects to create jobs and boost the economy.
"Our economic team has been working on the Regional Development Plan for several months now, studying every region in detail, recording the available regional resources, as well as the potential as a whole. We are going to start the presentation of this plan in March. We are cooperating closely with the private sector and expect further development of this cooperation," Prime Minister Irakli Gharibashvili said at the cabinet meeting on February 19. According to Gharibashvili special attention will be paid to the program "Produced in Georgia".
The PM also announced that the unfinished construction that was affected by the August War in 2008 and has still not been finished, and the companies will be set free from state liabilities. Particularly the construction companies will not have to pay VAT and K2 tax.
Gharibashvili said that the 2008 crisis halted the development of the construction business and the companies are in need of state support.
A decrease in demand on real estate caused great damage to construction industry, leaving the companies with huge liabilities before the state, which is a great burden and hampers further development of the field," Gharibashvili said.
The government introduced new rules in taxing rental income. Individuals renting out their property currently pay 20% of their rental income in taxes, from now on they will pay only 5%.