Georgia on the edge of currency crisis, GEL looses 30% of its value
By Ana Robakidze
Thursday, February 26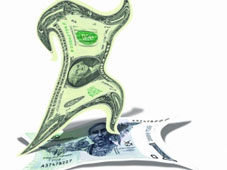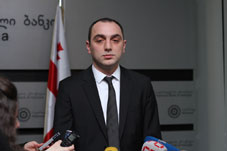 The government of Georgia is holding intensive consultations with Georgian banks and the civil sector in order to avoid an economic crisis in the country.
The economic team of the government has so far been unsuccessful at halting the national currency's depreciation, which lost up to 29% of its value in the last few months.
On February 24, the Georgian Lari saw its biggest single-day fall since September 2004. The national currency lost 3% of its value in one day. The National Bank was forced to sell 40 million USD to stop the currency's devaluation against USD.
The National Bank set a new rate on February 24 (2.29 GEL), while commercial banks offer 1 USD for 2.34-2.38 GEL.
The GEL depreciation will be soon be reflected in interest rates of bank loans. The majority of Georgians receive their salary in GEL, while banks accept interest rates in USD.
The head of the National Bank Giorgi Kadagidze held a meeting with representatives of the commercial banks and asked them to lay out a plan on how the banks are going to help their clients with increased interest rates on credit issued in USD. Kadagidze said banks have to be very flexible with their clients and extend loan period if necessary.
Currency depreciation has not yet influenced the import rate or oil and gas prices. However, petroleum companies believe soon they will have to increase prices.
Soso Pkhakadze, founder of the Wissol Group, one of the largest petroleum companies in Georgia, says the depreciation is very painful for business and it will have a bad influence on oil prices.
"Today, we will have a very open conversation with the government. I believe that we will be able to find a positive solution to this situation," Pkhakadze said on February 25, before attending a meeting held between the government's economic team and Georgian businessmen.
According to Bloomberg, the GEL is one of five of the world's worst-performing currencies and Russia's economic crisis and aggressive policies was one of the major reasons of it.
"As for Georgia, its exports to Russia actually increased last year, at least in the period for which the IMF has data. Yet exports to Ukraine, which had become a major trading partner when Georgia's relations with Russia were particularly strained last decade, have fallen by about half over the past year. In total, Georgia's exports in January were 20 percent lower than the year before. For this tiny economy with less than $2.5 billion in foreign reserves, that drop made devaluation inevitable." Financial analyst, Leonid Bershidsky said on Bloomberg view on February 23.