Georgia eyes visa-free travel at Riga summit
By Messenger Staff
Tusday, March 10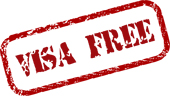 Georgia is actively preparing for the Eastern Partnership Riga Summit scheduled in May, this year.
The current government believes it will receive a desirable visa liberation regime with the EU through the summit.
Georgia and the EU lunched talks on visa liberation in June 2012. Subsequently, a visa liberation action plan was drafted for Georgia in February of 2013.
The action plan is a detailed list of demands Georgia must meet to obtain a short-term visa-free regime with the EU.
On October 29, 2014 the Euro Commission stressed that Georgia met the first phase of demands of the visa liberation action plan.
The action plan concerns a range of issues related to the safety of documents, border and migration issues, mobility and shelters, combating against corruption and organized crime, the protection of human rights and minorities, and the eradication of discrimination.
The first phase tasks were about the creation of a legislative foundation, while the second phase targets practical implementation of the adopted laws. This phase is very importance.
"Currently, we are waiting for the results and conclusions from our expert missions," Head of the Council of Europe Donald Tusk stated while meeting with Georgia's Prime Minister.
"We are achieving good success and hope for advancement at the Riga Summit," he added.
Prime Minister Irakli Gharibashvili stated that Georgia is ready to fulfill all the recommendations with regard to visa liberation and is waiting for a tangible outcome from the summit.
However, Commissioner for Foreign Affairs of the EU Federica Mogherini, announced recently that the political messages for the Riga Summit need to be carefully devised.
"Assessments will be made on the basis of a technical evaluation. But political decisions need to be made by the European Commission and the European Council," she said.
Mogherini's message has caused controversy in Georgia. It still is unclear whether her words meant a restriction of the Eastern Partnership initiated by the organization or more benefits for Georgia, Ukraine and Moldova.
Meanwhile, Lithuanian Foreign Minister Edgar Rinkevics stated following his meeting with EU Foreign Ministers in Riga that the EU is working on a support package it plans to offer Georgia, Ukraine and Moldova at the Eastern Partnership Summit.
He added that the package would assist the countries with reform implementation.
On a different note, a trilateral meeting between Georgia, Moldova and Ukraine's Deputy Foreign Ministers will be held in Tbilisi March 10-11.
"During the meeting a special emphasis will be placed on expectations, which are related to the Eastern Partnership Summit in Riga," Georgia's foreign ministry said.
Analyst on EU issues Levan Bodzashvili claims that Georgia is less likely to get the visa-free regime with the EU due to the revision of the neighborhood policy strategy by the EU.