Kremlin denies rumors about Putinís health
By Ana Robakidze
Monday, March 16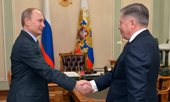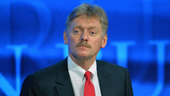 Russian President Vladimir Putin has not been seen in public since March 5. The rumors about Putin being in poor health started after the trip to Kazakhstan scheduled for March 12-13 was postponed. He also postponed his meeting with de-facto officials from Georgiaís breakaway region South Ossetia.
Pictures and videos of Putin meeting with the head of the Supreme Court in Moscow on Friday released by the Kremlin were not enough to satisfy international curiosity about the Russian Presidentís whereabouts.
The Kremlin had to make an official statement to dismiss speculation that the Russian leader has fallen ill. Putinís spokesperson, Dmitry Peskov told Ekho Moskvy radio station that the president was absolutely healthy.
ďThere is no need to worry, everything is fine,Ē Peskov told the radio station. He said Putin never stopped working and was constantly in meetings, which were not all public. Peskov confirmed that Russian and Kazakh leaders had mutually agreed to delay their planned meeting in Astana for several days. However, a new date has not yet been set.
The latest confirmed version of Putinís agenda this week includes his trip to St. Petersburg to meet his Kyrgyz counterpart, Almazbek Atambayev and meeting representatives of the de-facto South Ossetian government. Putin plans to sign a treaty on alliance and strategic partnership with the Georgian breakaway region on March 18.