Moscow signs Treaty on Alliance with de-facto Tskhinvali government
By Ana Robakidze
Thursday, March 19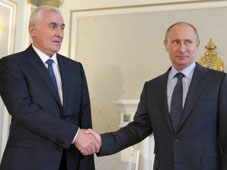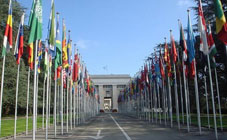 The High Representative of the European Union for Foreign Affairs and Security Policy released an official statement condemning the signature by the Russian Federation of the Treaty on Alliance and Integration with Georgia's breakaway region of South Ossetia, and said that Moscow has taken yet another step that goes against the ongoing efforts to strengthen security and stability in the region.
Moscow and the Tskhinvali de-facto government signed the treaty on March 18, on the very day of the 31st round of Geneva International Talks between Georgia and Russia.
"Like previous agreements signed between the Russian Federation and the two Georgian breakaway regions, this treaty – which includes reference to a transfer of powers in some areas – clearly violates Georgia's sovereignty and territorial integrity, principles of international law and the international commitments taken by the Russian Federation, including the 12 August 2008 Agreement and its Implementing Measures of 8 September 2008 and has no legal standing," Mogherini said in the statement. She reiterated the EU's firm support for the sovereignty and territorial integrity of Georgia within its internationally-recognized borders.
"The United States does not recognize the legitimacy of any treaty between the de facto leaders of Georgia's breakaway region of South Ossetia and the Russian Federation. Neither this agreement or the one signed between Russia and the de facto leaders in Abkhazia in November 2014, constitutes a valid international agreement," said the U.S State Department said on March 17. U.S calls on Russia to fulfill all of its obligations under the 2008 ceasefire agreement and withdraw its forces to pre-conflict positions.
According to the Georgian government, the treaties Moscow signed with Abkhazia and South Ossetia will never be recognized internationally.
"The international community is well aware of Georgia's position, and that these treaties herald factual annexation of these territories into Russia's social, economic, administrative and – most importantly – military and security mechanisms. That our Russian counterparts would let the signing coincide with the 31st Round of Discussions in Geneva is a deliberate affront to the co-chairs and the peace process. This is yet another worrying sign of Russia putting itself above and beyond international law," Deputy-Foreign Minister of Georgia Davit Dondua, said on March 18.