U.S State Department urges Georgia to fight drug trafficking
By Ana Robakidze
Tuesday, March 24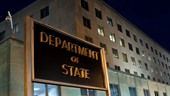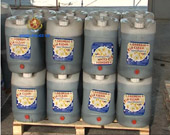 U.S State department says Georgia has been successful in fighting drug trafficking. The 2015 International Narcotics Control Strategy Report (INCSR) released by the US State Department on March 18 encourages Georgia to continue its strong law enforcement response to drug trafficking, and its focus on drug trafficking, drug distribution investigations and prosecutions.
The United States will continue to provide training and technical support on narcotics control issues, and encourage interagency cooperation.
The report emphasizes Georgia's geopolitical location, which makes the country part of the most significant drug trafficking route, which runs from Afghanistan and Iran through Azerbaijan or Armenia to Georgia, then to destinations in Western Europe, Turkey and Russia.
"Georgia is a transit and destination country for illicit drugs produced in other countries. The highlight of Georgia's counter-narcotics efforts in 2014, was the seizure in July of 2.7 metric tons of liquid heroin near the Port of Batumi, believed to be the largest overland heroin seizure in history," the report said.
The State Department praised the legislative amendments implemented to existing drug-related laws in Georgia and the National Drug Strategy and Action Plan for 2014-2015 approved by the government in December, 2013.
"Georgia significantly expanded the list of pharmaceuticals for which a person needs a prescription in 2014, in an effort to better control the illegal use of pharmaceuticals. Consequently, the use of home-made drugs and the import of new psychotropic substances has decreased by over 90 percent since 2013. The Ministry of Internal Affairs began a new anti-drug awareness campaign targeted at preventing the use of new psychotropic substances in March 2014."
According to the Ministry of Internal Affairs of Georgia, fighting drug-related crime remains one of the major priorities in the country. The MIA is going to cooperate with the U.S in fighting drug abuse and trafficking.
Drug addiction remains a serious problem in the country. According to recent data,
the estimated number of injecting drug users is around 45,000.