Davit Bakradze: EU to lift the visa barrier for Georgia
By Ana Robakidze
Thursday, March 26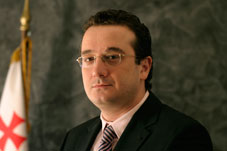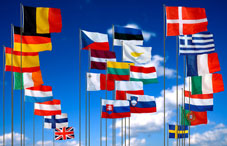 State Minister of Georgia for European and Euro-Atlantic Integration Davit Bakradze says the European Union could start visa liberalization with Georgia and it will be good response to Russia's objective to annex the territory of former Soviet states.
"Russia will not hesitate to use hard power in bullying its neighbors and undermining their territorial integrity. How should the West respond? Realize a new vision of regional relations that is based on freedom, and not the threat or use of force. A first and immediate step is visa liberalization," Bakradze said in his article for EurActive, a media network which provides EU policy news.
He believes lifting visa regulations will help with the conflict resolution.
"The citizens of Georgia, including those of occupied Abkhazia and the Tskhinvali regions, will be able to benefit from a freedom that will be actually and immediately perceptible…Visa-free travel will mean more tourism, more cultural and student exchanges, and more civil society partnerships," Bakradze said, adding that visa liberalization will act as additional support to Eastern Partnership countries, so they can continue state reforms.
In the article, the minister emphasized the success Georgia achieved as a part of the Eastern Partnership, and said the country benefited a lot from the EU's principle of "more for more", and as a result, concluded the Association Agreement, including a Deep and Comprehensive Free Trade Agreement, in record time.
"We are determined to take full advantage of this agreement and implement fully our association agenda, because there is a strong belief in the EU's transformative power, and a political consensus that this is an objective worth pursuing against all odds," Barkradze states.
According to the state minister, Georgia is a stable, vibrant, multi-party democratic country, which contributes to international security and remains a reliable partner for the EU and NATO.