The Effects of Georgian Lari Conversion Rate on Tbilisi Citizens
Tuesday, April 7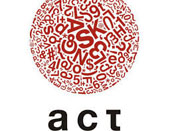 The fluctuating nature of Georgian currency has been a popular topic of discussion for the past few months. The devaluation of Lari began by the end of November and since, has been actively discussed by society; many people associate this process with risks, such as economic instability of Georgia, rise of prices and so on.
ACT asked residents of Tbilisi whether the fluctuation of national currency impacted their financial situation.
As it turns out, one out of ten citizens of the capital (12%) have financial responsibilities (loan, credit, mortgage, etc.) in US Dollars. However, seven out of ten (70%) say that devaluation of Lari had negative effect on their financial situation (very negatively – 46% and negatively – 24%)
According to the research, almost a quarter (23%) of Tbilisi residents consider that changes in the exchange rate of the Lari had no influence on their material circumstances.
They say that everything has a positive side. 6% of Tbilisi residents state that devaluation of Lari had a positive effect on their financial situation. This is natural, if we take into account that 9% of the citizens have salary in US dollars (or its equivalent).
The research was conducted on 416 adult residents of Tbilisi, in March, 2015. The statistical error of the data does not exceed 4.75%.
(ACT)