Justice Ministry announces amendments for drug-related offenses
By Ana Robakidze
Tuesday, April 21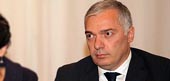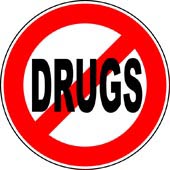 The Georgian government has initiated amendments in the Criminal Code of Georgia, with particular regard to drug-related offences.
Speaking after the cabinet meeting on April 20, criminal liabilities for purchasing and possessing narcotic substances will be altered.
"This amendment is related to separation of criminal accountability for purchase and possession of drugs. Therefore, the penalties will be different," the Deputy Minister said.
He also confirmed that the draft is already approved by the government and has been sent to Parliament for discussions.
The current law says that illicit preparation, production, purchase, possession, shipment, transfer or sale of drugs, the analogy or precursor thereof, shall be punishable by a prison sentence between six to twelve years.
The Ministry of Justice initiated another draft law which obliges judges to review advisability of imprisonment sentences every two months. According to Baramidze, Parliament will discuss the draft on upcoming session next week, as it was already approved by the government.
Baramidze says it will be a novelty in the judicial system and the court will have additional responsibilities to prove its verdict is compatible with the evidence in the case.