Swiss Ambassador speaks about problems of foreign investors
By Ana Robakidze
Friday, April 24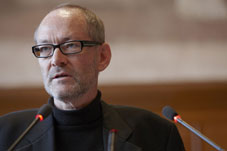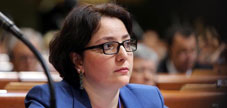 The Swiss Ambassador to Georgia, Guenther Baechler, believes Georgia faces corruption in the government.
Speaking to media before his meeting with MP Tina Khidasheli, Baechler said that Georgia needs judiciary and financial institutions to be reformed urgently.
"We try hard to attract investments for development. I personally work every single day to attract investors (to Georgia), and this is the reason I agreed to meet the government representatives to help solve the existing problems. I believe some institutions, especially judiciary and financial, need to be reformed only after we have established a favorable environment for investors," Baechler said.
According to the ambassador, he is aware of the concerns foreign investors have in Georgia and believes responsible state institutions have to deal with them.
"I am confident it is not up to ambassadors to judge (about potentially existing corruption). I can only raise the issue; government and responsible institutions have to resolve the problem," Baechler said, adding that ensuring a safe environment for foreign investors must a priority for the government.
This is not the first time Ambassador Baechler has spoken about the corruption and problems foreign investors have to face in Georgia. Recently he gave an interview to Financial and said unexpected tax problems and fines are frequent problems for the companies which have invested in Georgia.
Speaking after the meeting with the ambassador, on April 23, MP Tina Khidasheli who chares the Euro integration Committee in the parliament said, Baechler brought up the issues government cannot disregard.
According to Khidahseli, Georgian laws regarding foreign investment need to be reviewed and amended to provide a more favorable environment for investors.
MP said the meeting was very important and Baechler promised to keep her updated on the problems of the foreign investors. Khidasheli also mentioned that the Swiss ambassador will facilitate future meetings between the investors and parliament committees so the parties could discuss possible improvements in Georgian legislation.